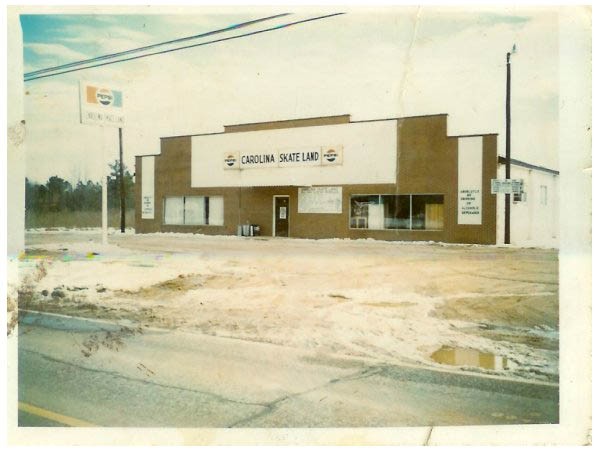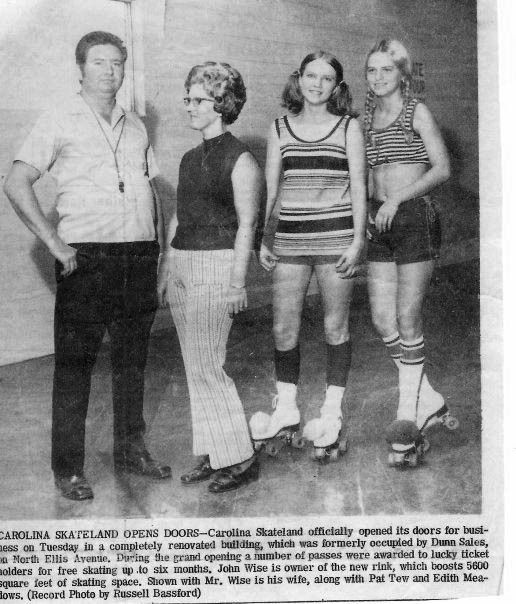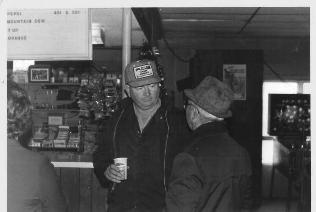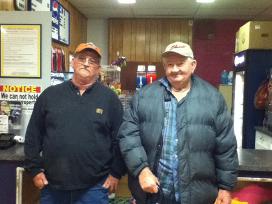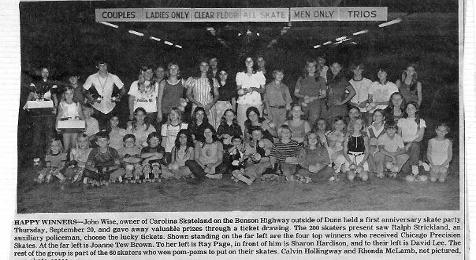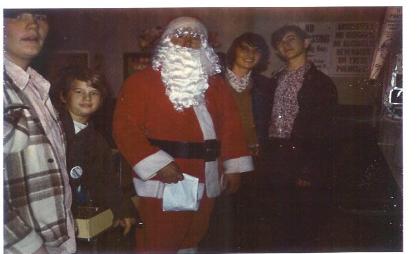 In 2004 Sandy and Tammy Beasley purchased Wheels of Dunn and with some renovations, re-opened the rink as the skating rink Sandy remembered from his tween/teen years. In Sandy's 8th Grade Yearbook from Meadow School, it states that he was most likely to open a skating rink in Benson, NC.

Carolina Skate Land opened New Year's Eve on December 31, 2004 and is still going strong. Carolina Skate Land is fun and has an exciting atmosphere, also it's a great workout and a fun activity for all ages.
We know you will have a great time with us and we want to provide wholesome family fun and fitness for years to come.
The Rink as pictured in about 1972
Text from News Clipping 2nd down on left.
Carolina Skate Land Opens Doors— Carolina Skate Land Officially Opened its doors for business on Tuesday in a completely renovated building, which was formerly occupied by Dunn Sales, of North Ellis Avenue. During the grand opening a number of passes were awarded to lucky ticket holders for free skating up to six months. John Wise is owner of the new rink, which boosts 5600 square feet of skating space. Shown with Mr. Wise is his wife, along with Pat Tew and Edith Meadows.
(Record Photo by Russell Bassford)